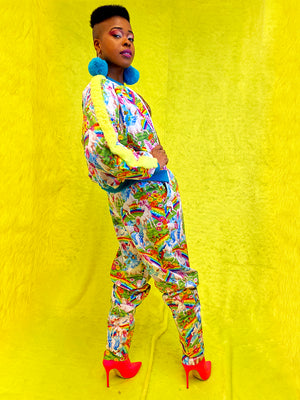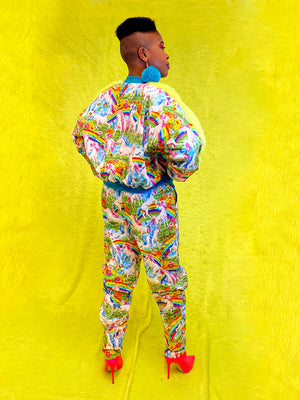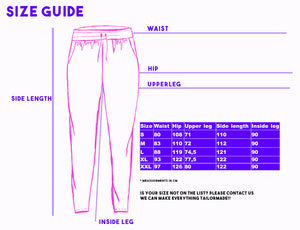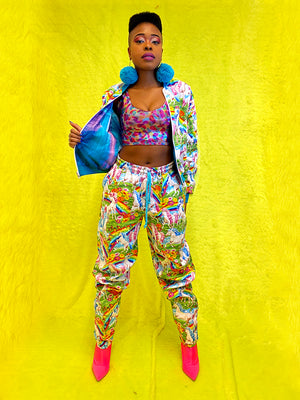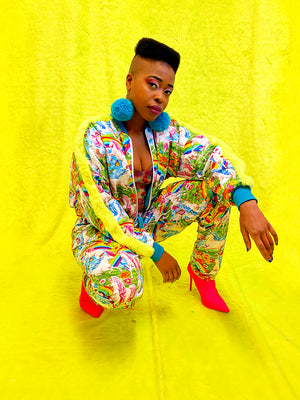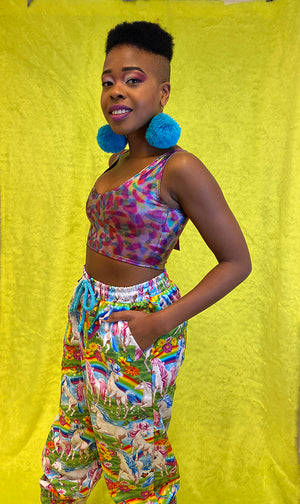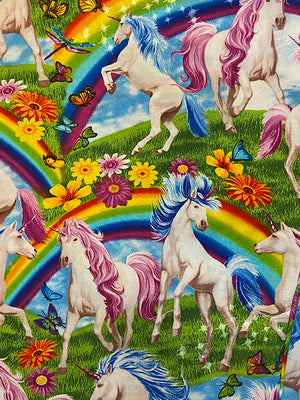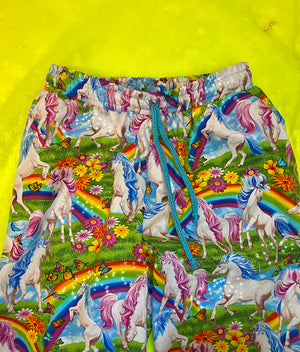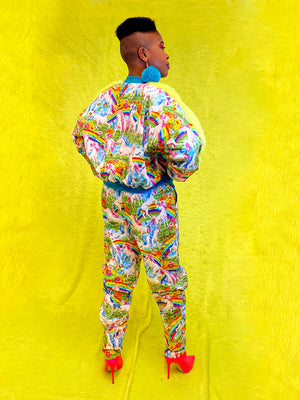 Joggingpants - Unicorn Rainbow
 🌈 Handmade colorful comfi cotton UNICORN RAINBOW joggingpants. With pockets and elastic waist band! Even the string is handmade!
 🧵When you order this item, we start making it specially for you! 
💌 Shipping will take 2 weeks. 
📏 Choose your own size. Wanna have a custom made size? Contact us!