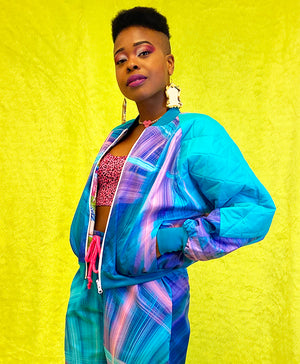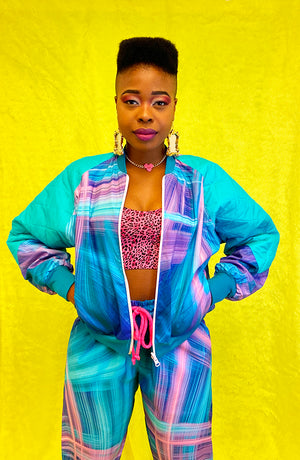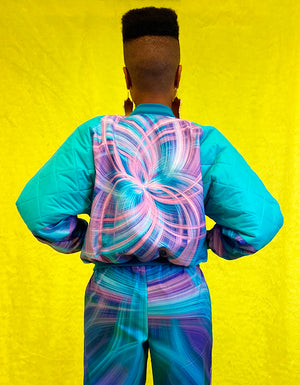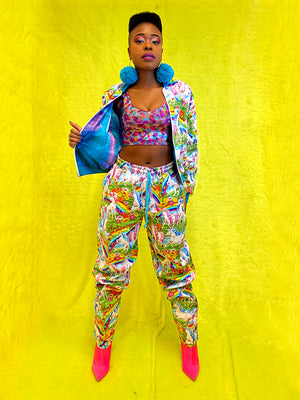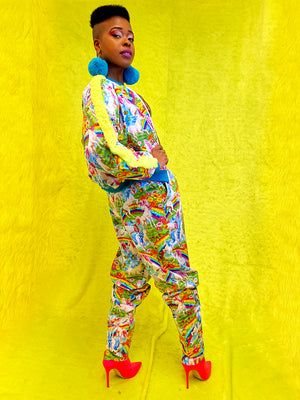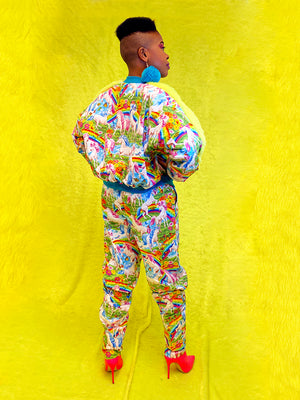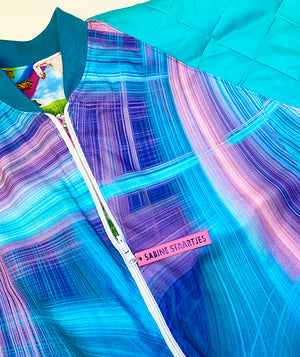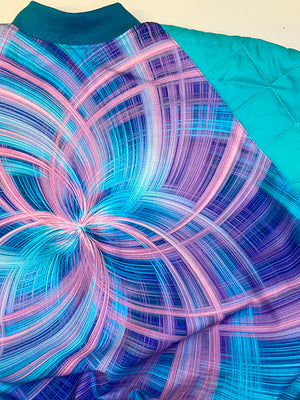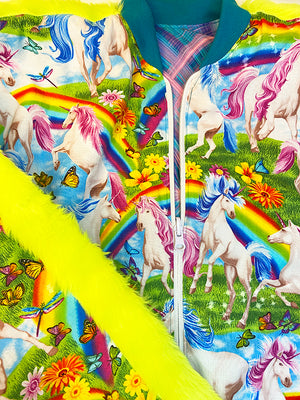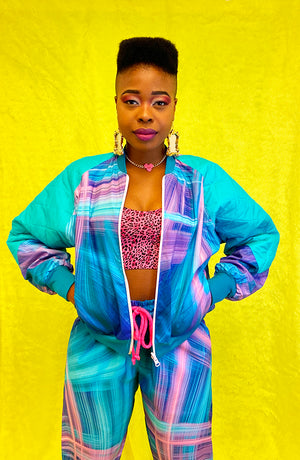 Bomberjacket - Reversible - Blue Neon Pink - Unicorn Rainbow
🌈 Handmade colorful Reversible Bomberjacket. The unicorn side has a fake fur stripe over the arms! The blue patchwork side has pockets and blue shoulders. Get an Sabine Staartjes keychain!
🧵When you order this item, we start making it specially for you! 
💌 Shipping will take 3 weeks. 
📏 One size. Do you wanna have a custom made size? Contact us!
🎨  YOU can also choose for an other fabric or color!! Contact us! Info@sabinestaartjes.com