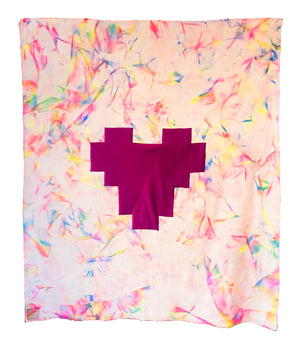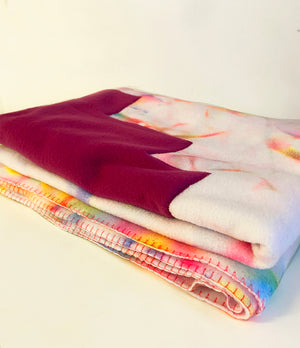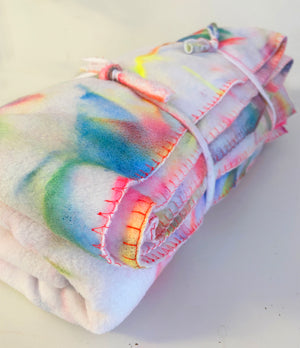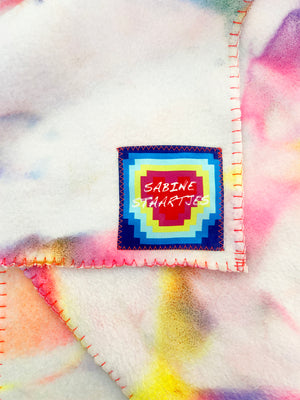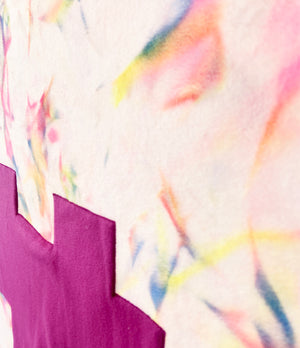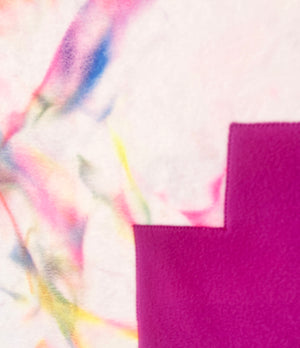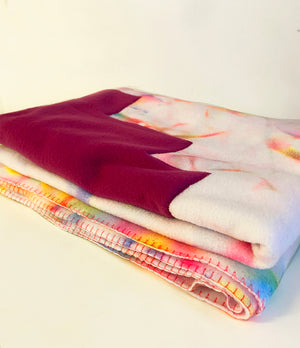 Fleece Blanket - Multi Color
 🌈 Handmade and hand dyed colorful cotton MULTI COLOR fleece blanket. Binge watching will never be the same!
🧵When you order this item, we start making it specially for you! 
💌 Shipping will take 2 weeks. 
🎨 Colors can be slightly different then the picture 
📏 Choose your own size. Wanna have a custom made size? Contact us!
150cm x 150cm
180cm x 150cm